Elegant, beautiful and classy are the words that one can describe a lady in a cocktail dress. Commonly reserved for special occasions like weddings, evening romantic dinners and awarding ceremonies, these dresses are best known for their flawlessness. They enhance a lady's figure and are keen to revealbeauty in a stylishway. They have different colors, designs and styles like the black romper and navy blue dress to fit the taste of the various wearers. Read the following article to get more knowledge about cocktail dresses.
Tips on How to Find the Right Cocktail Dress
Cocktail dresses are available in a wide variety. Here are the prerequisites involved in selecting the right cocktail dress.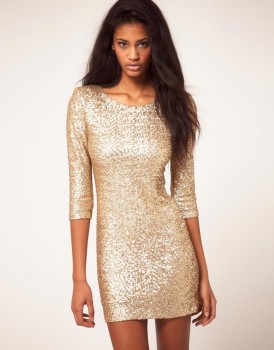 Occasion

– Different occasions call for different colors and designs of dresses. For example, it would be very awkward for one to dress in a red cocktail dress to attend a funeral service. Red, purple and black are seductive colors thus they are women's favorites. They can be worn for romantic dinners, parties and any other semi-formal gatherings. One can also go for bright colors when attending weddings and award ceremonies to capture the attention of the crowd. For funeral services, you should stick to dull colors that suit with the occasion.

Fabric or Material

– When deciding to purchase a cocktail dress, you should be very particular with the fabric. Choose a dress made of fabric that is easy to maintain and comfortable to the skin. Some of the fabrics used to tailor this dress are silk, satin and chiffon. Some nylon fabrics are uncomfortable to other wearers.

Length

– The length of the dress is also an important issue. Those dresses that are 5cm above the ankle are known as the tea length dresses. Those that almost touch the ankle are ballerina length dresses. Choose a dress you are comfortable wearing.
Types of Cocktail Dresses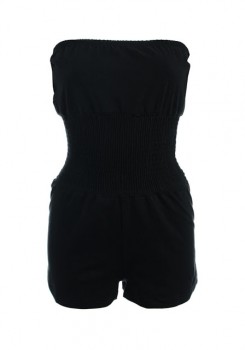 To have more options, here are some of the types of these dresses.
Strapless

– Strapless dresses offer a perfect fit. Wearing perfect undergarments like adhesive bras will help enhance your look. Daring necklaces go well with strapless dresses but remember to choose a nice pair of heels. If you have impressive busts, then the V-neck dress will look spectacular on you. Ladies who prefer to go for the strapless dresses have unwavering self-confidence as it is associated with revealing lots of skin.

A-line Petite Dress

– This dress concentrates on the hips and the buttocks rather than the waist. It tapers at the hips and gets wider at the bottom bringing out a curvy silhouette and tall appearance. Dresses that concentrate on the middle torso make you look shorter.

Long Sleeved

– The long sleeved dress depicts a strong sense of professionalism and power. Women who are highly ranked in organizations prefer this dress. It shows the expert side, without overlooking the stylish, admirable touch.
Keeping it simple is the best way to go. Do not over do the jewelry and make up as this would ruin a glamorous look. Affordable cocktail dresses are available in local stores and on online stores. Discover the power of a cocktail dress by choosing the right one.