How to Achieve Perfection in Short Prom Dresses
Prom happens once but with it comes the glitz, the glamour, the thrill but most importantly the pictures and memories that will be cherished for a lifetime (in most cases). Fashion statements are made but fashion disasters are never that far behind. With all these stakes at hand, you have every reason why prom is every girls dream. Prom is the time to go bold and show off your fashion sense and tastes ranging from demure, modest, sexy, flirty or simply outrageous.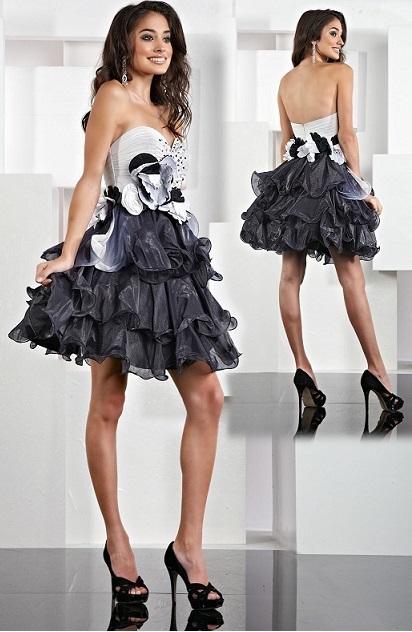 It is obvious that short prom dresses are becoming the in thing in today's youth fashion, particularly among the female crowd. This is because "short dresses" will probably never go out of style and are the best choice if you want to obtain that young and fun girl look as opposed to the more mature and older look that goes hand in hand with the traditional floor length gowns that are normally worn on formal gatherings and business events. With a short dress you can kiss goodbye the worries of tripping on your dress, people stepping on your dress, your awesome shoes going unnoticed and having to hold up your dress as you dance.
Cheap but Beautiful
 You can achieve a princess look without having to incur so much money by looking into buying cheap short prom dresses. Cheap does not mean boring, all you need to do is try to buy short prom dresses long before the prom season. You could find branded designer dresses from previous seasons at cheaper prices. You could also shop via the internet and utilise all sorts of incentives and coupons and discounts available to cut back on the costs.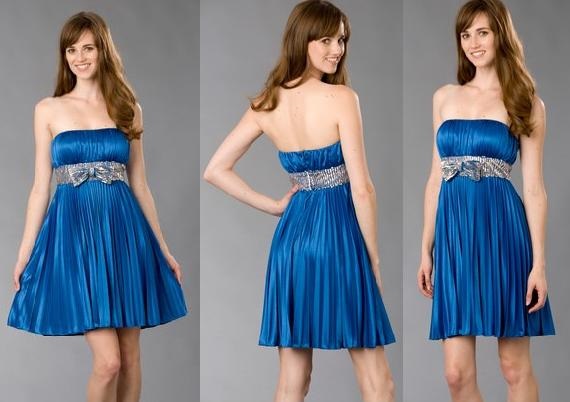 Dazzling in White
White accentuates innocence in a person. It has always been thought to be the colour that signifies purity, innocence youth and elegance. Amaze everybody by stepping out in an angelic looking white shot dress paired up with the perfect heels and a cute clutch. Short white prom dresses are also perfect for picture moments: It will not only appear bright, but will also bring out a beautiful glow in almost everyone as white flatters all skin tones.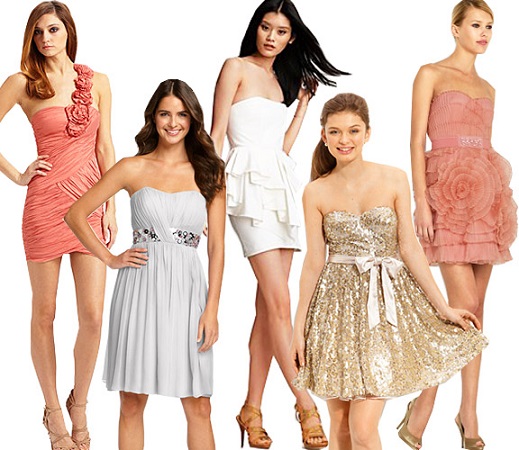 Fiery Red
Red is a colour that is feisty, tenacious and daring. If you are in the bold and fearless category then this is the colour to rock. Short red prom dresses will effortlessly bring out a flirty and sexy look. On the other hand, a basic navy blue dress can also help you stand out from the crowd and make you appear slimmer. Coupled up with matching heels and a clutch ranging from gold and silver to the classic black or blue, you can never go wrong with red or even navy blue short prom dresses.

Conclusion
During the prom, every single girl wants to feel as comfortable as possible, with all the dancing and socializing that goes on. In addition, every girl wants to be the prettiest and most beautiful person in the room; and hopefully shine the brightest and be crowned as prom queen or face of the night. If this is your current goal, then you will need a dress that does not only look perfect, but the one that also feels perfect as well as you are wearing it. To achieve this effect to the fullest, you must pay attention to how the dress looks and feels on your body. So the next time you go shopping for a prom dress, make sure to as many short prom dresses as possible until you find one that will give you this perfection. Be sure to try on different colors as well – you'll never know if the color looks great on you until you try it out!