Instructive guide on wearing one shoulder dresses
Introduction
One shoulder dresses give basic dresses unique twists. They are trendy, dramatic and sophisticated, and can be worn in different styles for casual, party and formal occasions. They offer women an opportunity to show off their shoulders without revealing too much. Combining these dresses with the right combination of style elements can make a woman look fabulous. The following are important tips that every woman should know about these dresses in order to wear them glamorously.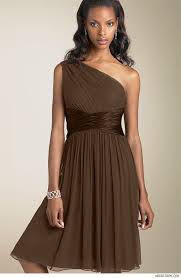 If a woman has a large bust, it is necessary for her to wear a dress that can provide the necessary support. The bra worn should also be right so that the dress can look stylish. It is for this reason that women should avoid dresses with high necklines to hide their busts. Spaghetti straps are also to be avoided. A-line and empire dresses are ideal because they shift attention from the bust while accentuating a woman's bottom. Women with apple shaped bodies intending to wear one shoulder prom dresses should opt for those that shift attention from their mid sections. The best dresses for this purpose are those with empire line waists and/or necks. Women with nice legs and arms would look best with short dresses.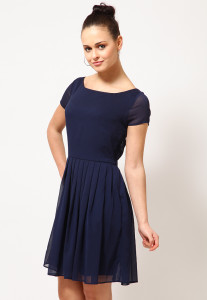 Petite women can wear heels to appear taller. The dress selected should have an asymmetrical hemline because it also makes them look taller. Full dresses should be avoided because they tend to swallow the body. Thin women should wear one shoulder dresses that enhance their waistline. The right selection includes layers, pleats and full skirts due to their accentuation of volume in the intended places. Pear shaped women look best with dresses that are unfitted and loose at the bottom. A-lines and floor length dresses are some of the examples for such women.
Picking the right one shoulder bridesmaid dresses 
The styling of such dresses depends on the physical features of the wearer. Women with broad attractive shoulders look best with these types of dresses. The length of the dresses should suit a woman. Women with tall legs or those who prefer conservative pieces can do away with a floor length dress, which are simple and beautiful.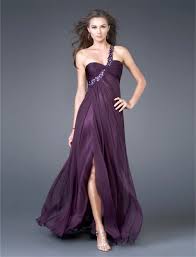 The selection of a color that compliments the eyes and skin is very important. It is for this reason that women should analyze their eyes in mirrors to note the undertones in their eyes. When it comes to skin tone, it can be compared to a white cloth or paper. Women with eyes or skin colors with hot undertones such as brown, beige or yellow should choose colors like beige or red. A woman with cool or blue skin and eye undertones looks best with a purple or navy blue dress.
A strapless bra is the best selection for one shoulder dresses. Regular bras that have straps with pearls or sequins should be avoided because they destroy the good looks of a woman in such a dress. Convertible bras are good with these types of dresses because they have detachable straps. It is important for women to select bras that do not show straps in the back since it is one of the biggest fashion mistakes that destroy a woman's elegant looks.
The choice of jewelry can enhance or ruin the gorgeous looks of these types of dresses. Due to the fact that the necklines are important points, the selection of jewelry should focus on them. Women are advised to select necklaces that do not drive attention from their beautiful shoulders and collarbones. It is for this reason that simple necklaces are considered perfect. Homecoming one shoulder dresses look perfect without necklaces especially where they have decorated necklines. Dangling and attention-grabbing earrings are attractive combinations because they drive attention to a woman's shoulders.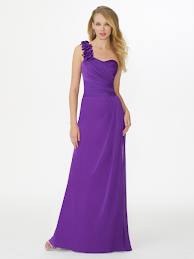 These depend on the length of the dresses. It is, however, important to note that high heels are always the perfect choice. Bold patterns and tall stiletto heels are beautiful combinations with simple dresses. Nude heels are perfect for all lengths of dresses because they tend to elongate a woman's legs and add flattery to her dress. Ankle boots are ideal during winter especially where a short dress is worn. Even though some of these dresses can be worn with sandals, flats rarely complement them.
Conclusion
 One shoulder dresses increase a woman's confidence, in addition to drawing attention to her beautiful looks. They flatter most body types, and are available in a wide variety of fits and cuts. The selection should be done carefully so that the dress can complement a woman's looks for any occasion.