Choosing Exquisite Bridesmaid Dresses
Many people on this age only see bridesmaid dresses during weddings and have no idea how much thought went into coming up with them. Getting dresses for bridesmaids is hard as the maids come in different sizes, shapes, complexions and different preferences. To make choosing these dresses easier, one should consider the wedding budget so that they don't end up straining. Take a few of the maids during shopping so as to get a feel of what might suit them best and you can also visit many stores so as to get variety. Also remember buying the dresses together in the same store might get you a great discount.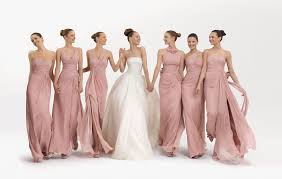 Considerations
The bride should allow the maids individuality to shine as they will be more comfortable and happier during the wedding. Having said that, here are a few types of dresses you might want for bridesmaid.
This is lovely as it give a balanced effect since it's not black or light. This dress can be flattering for many body types due to the dark shade and can also blend in with almost any theme. With this color one can have an intricate and over the top design without looking dramatic. Accessorizing this dress is also easy as the maid will need bright colors to do this. Gold and silver accessorizes that is clutch bags, trimmings, shoes and hairclips are the best as they give the glitter needed in weddings. Despite the versatility of the navy blue color, ensure your hair color is almost similar to the accessories.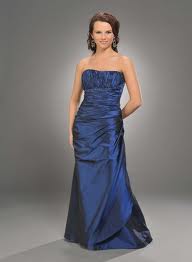 These come in very handy especially in tight budgets and with a little bit of effort, you might get the perfect dresses cheaply. Shopping online enables you to get variety from the many sites, discounts and free delivery. Having a seamstress make the dresses for you will also reduce costs greatly and the dresses will be made to exact fit of each maid. Also choose fabric and colors that are widely available as specially ordered colors are very expensive. Opt for simple designs as intricate ones are very costly due to the labor and machinery involved to construct them. Shop in thrift and departmental stores and during off season as the prices will be very low then. Lastly you can also rent the dresses in order to save money and time that should have been spent on custom made dresses.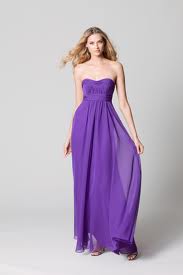 Maid's dresses in the coral color are highly in demand and most designers have most bridal collections in this color making it very expensive. However this dresses offer the sophisticated elegance that most brides seek and they are a great choice. The dresses can have different designs and lengths. Soft coral gives a romantic mood and is also suitable for beach weddings. Coral can be worn in other functions making it versatile.
For a vintage feel, these are the best dresses for the maids. They can complement the wedding gown if it has some lace details. Lace dresses also give a soft feminine look that is highly desirable. Ensure you chose high quality lace as it's a weak fabric that can get torn easily. Remember comfort should be paramount as you select bridesmaid dresses in order to have a wonderful day.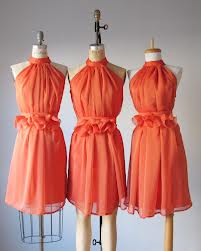 Conclusion
You've just encountered a quick but useful guide on picking bridesmaid dresses for your entourage. By following these guidelines thoroughly, your wedding day will surely be as perfect the one you imagined. So don't forget to take extra time to evaluate all possible choices to be able to come up with the most astonishing results.