Long Sleeve Dresses and Different Body Types
Long sleeve dresses can make or break your overall look; depending on how you choose to wear them. This is due to the fact that most people look at these dresses as too conservative and covered up; and most of the time, pulling off a gorgeous look with them is rather tricky. However, you don't need to be hesitant and afraid to wear one, because there are still ways that you can use to create an eye-catching ensemble.
Just like with a navy blue dress, wearing long sleeve dresses requires choosing of the correct style that will jive well with the body shape that you have. But apart from this general rule, below are some styling strategies that you can use in order to make this dress blend well together with the rest of your wardrobe.
The Types of Long Sleeve Dresses and Suitable Body Types
Princess cut long sleeve prom dresses – You will know that it is a princess cut dress if it has a snug fit at the top and free-flowing skirt underneath. This dress is constructed this way so as to accentuate the bust and waist; giving the wearer a princess-like aura. Princess cut dresses are best worn during the colder months and should be worn snugly to prevent creating a look that is too bulky or overly modest. The great thing about these dresses is that they work well for almost any body type; whether it is hourglass, pear, straight or oval.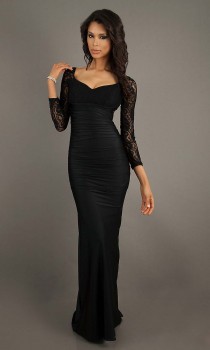 Empire waist long sleeve cocktail dresses – These dresses are very popular for having a waistline that is slightly higher than the actual waist of the wearer. While these dresses come in numerous styles such as short sleeved, haltered, and spaghetti strapped, in most settings, the long sleeve style is considered the most uncommon. However, you might want to know that these dresses also work for various body types; these include oval, pear, and diamond shape.
Wrap style dresses – Just as the name implies, wrap dresses are the kind of dress that wraps around the body and is bound at the side or front using a tie. Since they have a flattering V-shaped neckline and flared from waist down to the hemline, these sexy long sleeve dresses are a bit easier to dress up with. However, just like other types of dresses, the wrap style works best for women with curvaceous bodies, especially those that are gifted with hourglass, pear and diamond body types. Consider wearing this dress if you want an outfit that emphasizes your curves while still maintaining a respectable look.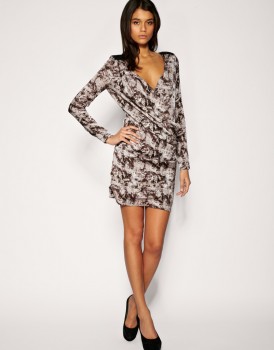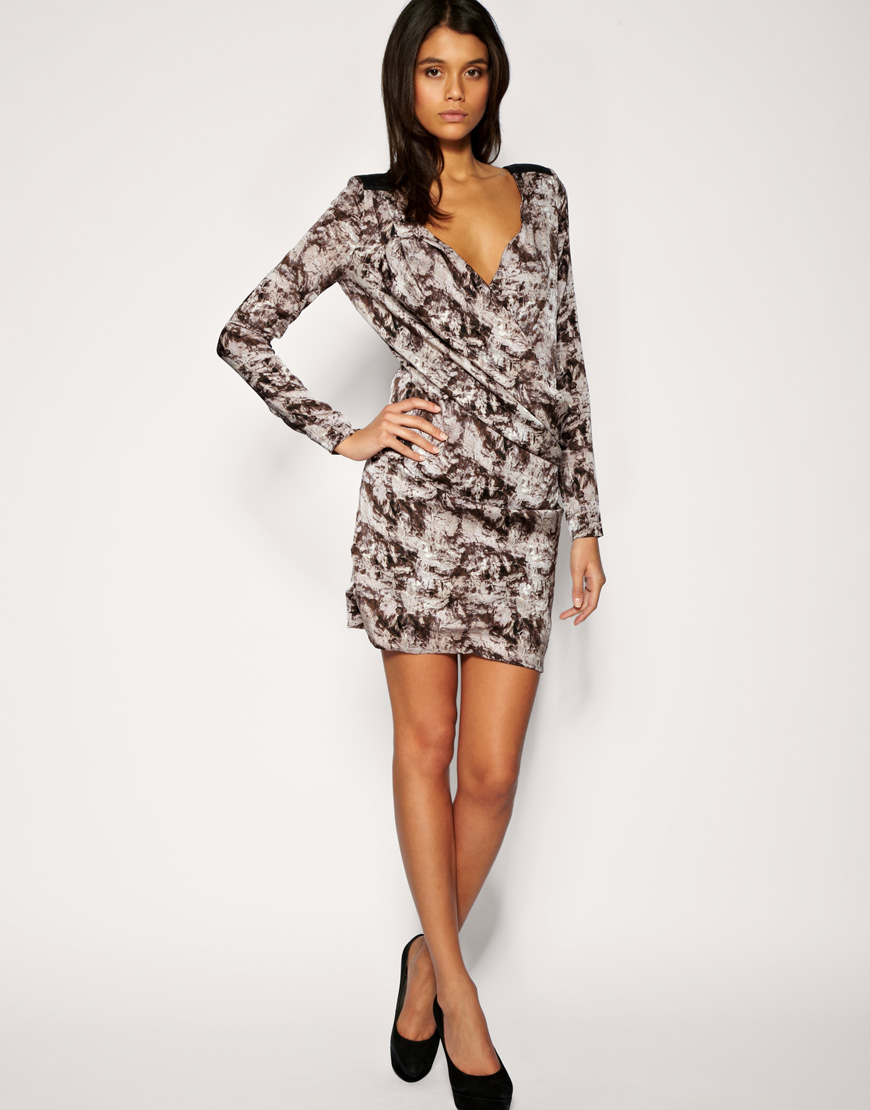 Styling Tips for a Long Sleeve Dress
Choose sheer sleeves dresses – When you are seeking for a dress that will make you look youthful and sexy, this is the ideal dress for you.
Choose dresses with short hemlines and low necklines – This style provides sense of poise to the wearer.
Choose the right shade or color – Colored dresses conveys a woman's outlook as well as affects the feelings of people around.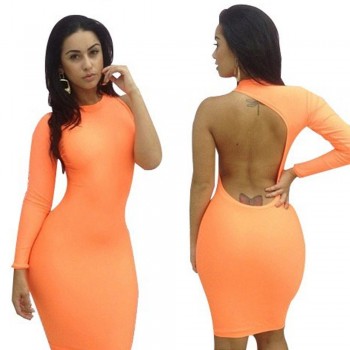 Choose the right accessories and shoes – Add just the right amount of accessories to add stability. Don't over accessorize, if you want to have a classic look, just wear a minimum amount of jewelry. Wear the right pair of shoes that perfectly fits the occasion and the outfit that you are wearing.
Choose the right fit – Look for dresses that perfectly fit your body shape.
There can be other styles of long sleeve dresses out there; but currently these are the most popular styles that are being worn by ladies on different events such as business gatherings, prom nights, and even cocktail parties. According to your body type, you may now select a specific style that will help you show off your assets rather than hide them or even make things worse. So be sure to pick the perfect long sleeve dress today!