Considerations to Make When Choosing Confirmation Dresses
If the confirmation date of your little girl is fast approaching, then you must be thinking about shopping for confirmation dresses. Choosing the right confirmation dress for your little girl is very important due to the symbolism of the confirmation. Confirmation is considered a rite of initiation in most Christian denominations symbolizing the relationship between an individual and God, hence the important symbolism of a confirmation dress. There are a variety of considerations to make when selecting a confirmation dress. To know what these important aspects are, kindly refer to the detailed list given below.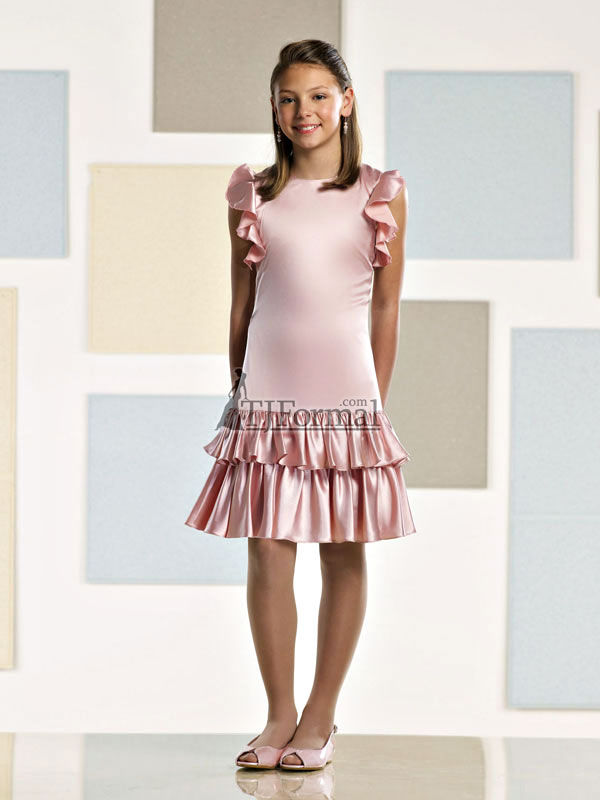 What to Look For
For beginners and unsure buyers, here are some heads up on buying a confirmation dress for your lovely little one.
The first consideration to make when selecting confirmation dresses is its color. Traditionally the ideal color of a conformation dress is white, due to its symbolism of purity. However, you can select any other color of dress such as a navy blue dress or a baby pink dress. You should also select dresses with prints and patterns such as a sweet floral design, a geometric pattern and a dress with straight lines, there is no limit to what you can select, however this highly depends on the rules of the church.  It is therefore, important to confirm with the church prior to purchasing colored confirmation dresses for girls.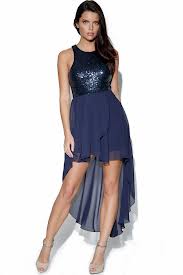 Modesty is often a key element when considering dresses for religious/church events. In this regard, long skirts and knee length dresses are the preferred choice for confirmation dresses. Dresses with cap sleeves and short sleeves are also a preferred choice, however you shouldn't shy away from spaghetti straps dress or even a sleeveless dress; as you can simply wear them with a cute cardigan or a shawl.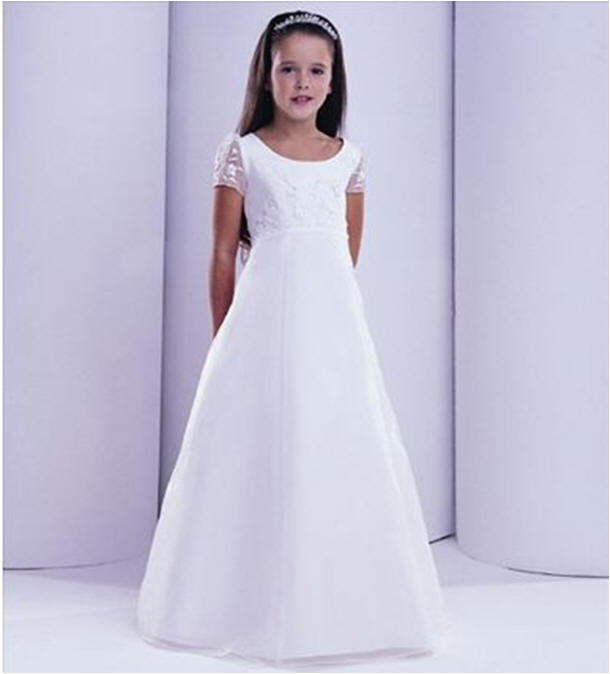 One of the considerations to make when choosing a confirmation dress is the cost.  These dresses can either be affordable or expensive depending on what you want and where you want to get the dress. For instance, if you are looking for a designer dress then it will probably cost more than other dresses. In addition, catholic confirmation dresses sold at catholic stores might also be a bit costly compared to those purchased from local kids clothing stores.  So, if you are on a budget it is wise to look for these dresses in local clothing stores.  If you can't find the right dress for your junior, consider expanding your search into women's dresses; you may just find that there are a lot more options here.
When it comes to confirmation dresses for juniors and even younger ones, you have the option of incorporating colorful and gorgeous accessories. Common accessories for these dresses include veils, shawls, a headpiece, gloves and different pieces of brilliant jewelry. The veil can have elaborate flowery details, while the gloves are typically offered in pure white, making them ideal for a white dress. You should however, take it easy when it comes to choosing accessories, you do not want your child looking too flashy.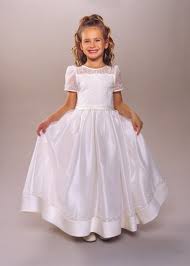 Conclusion
When selecting confirmation dresses, it is wise to take your child along with you, it is after all "her big day". The last thing you would want on that special day is her being uncomfortable in the dress you selected. Along with the wise purchasing tips provided in the list above, take your pick according to your child's individual preferences so that she will look her best in this special day and will be grateful that she has you as her mom.