The Multi-Purpose and Classic Lace Gowns
Lace has been a favorite and 'not-so-favorite' of women for many generations! What makes it a favorite is that it oozes 'romance' and class, but on the other hand, lace is a scratchy and poor quality material. Nonetheless, lace gowns are becoming popular modern attire, for many women due to the uniqueness and elegance of lace.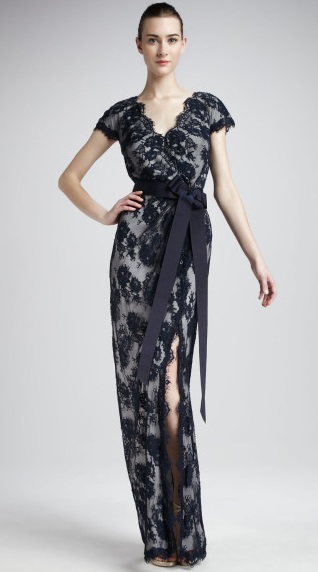 Styles
Here is a look at the multi-purpose lace styles:
Every bride wants to be the most beautiful woman on her big day, and few would be willing to compromise anything for that; however, when one is on a tight budget they have no option but to compromise for a cheaper gown. In such a situation, lace gowns may be an ideal choice.
Lace wedding gowns are often considered affordable however, this does not necessarily mean that they are boring or plain; they can be made in elegant and unique designs to flutter any woman's body. For instance, if you have broad shoulders and would like to conceal them using a sleeved wedding dress then consider lace sleeves for the dress. Lace may also be used as an overlay for other materials to give the gown an elegant finish. A lace wedding gown can be affordable yet elegant and stylish, all you have to do is find one that compliments your body and lives up to your taste.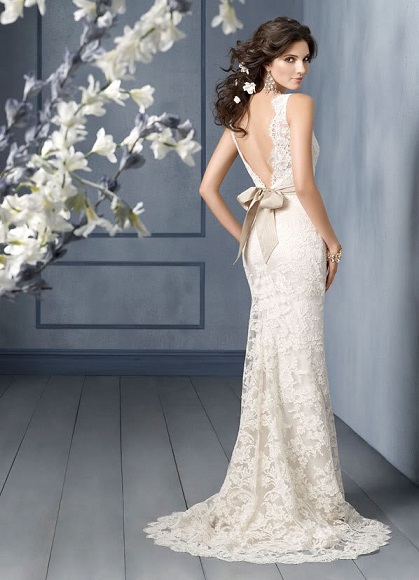 Lace is not just for weddings, it is a "trend" in the fashion industry.  Lace evening gowns have been a trend in Hollywood, with renowned celebrities wearing this vintage yet elegant material to various red carpet events. Lace which is a soft and delicate material, also beautifully brings out the female body, thus making it an ideal choice for an evening gown. Lace gowns are available in a variety of colors, patterns and can be designed in a variety of styles. For instance, the popular navy blue dress which is a stunning color and one that makes women appear slimmer would look gracefully elegant if it was "laced".  In addition, a Red lace dress would make you stand out and turn heads at any evening event. While wearing lace, bear in mind that lace is naturally beautiful and does not need to be accessorized too much, so keep the accessories simple.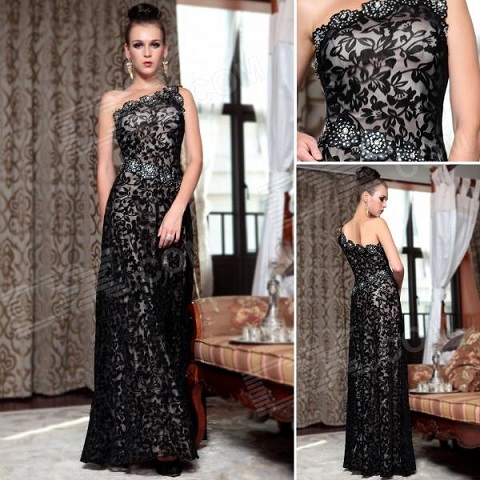 A christening gown is perhaps one of the most important outfits a mother can buy their child! This gown represents a special keepsake that will signify the baptism of your child and one that will be remembered for a very long time; hence, the need to choose an ideal christening gown for your child. When choosing christening gowns the comfortability of the child is usually important, and fabrics such as silk and linen are good 'breathable' and comfortable fabrics. However, these fabrics can be topped up with lace to make them stylish. In addition, lace christening gowns have been used for many generations by the British royal family: princes and princesses have been adorned in a white satin, Honiton lace gowns for generations as they enter the Church of England for their christening.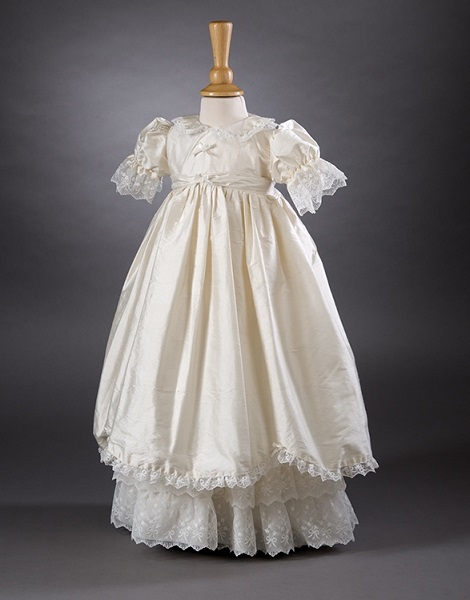 Conclusion
Lace gowns are a classic; which is very ideal for a variety of events. Whether they are christening, weddings, evening parties or just a casual day, these gowns will not disappoint. That being said, you need to include at least one piece of this gown on your favorite wardrobe collection. In this manner, you can be sure that you will have something beautiful to wear the next time an important occasion strikes. Flaunt the beauty of lace today and surely, there will be no regrets on your part.