The Dos and Don'ts When Buying Bridesmaids Dresses
Just like the bride's wedding gown, the bridesmaids dresses are equally important for the occasion celebrated. And since bridesmaids too play an important role at the whole wedding entourage; they deserve to have the glamour and lovely effect of carefully picked dresses. In case your wedding is fast approaching and you are still unsure as to how choosing for these dresses is done, this guide will get it all covered for you.
Bridesmaids Dresses Selection Tips
For a bride to be, to save yourself from stress and frustration, it is prudent that you choose your bridesmaids dresses ahead of time. If you want to make sure that you are doing things the right way, here are the dos and don'ts in shopping that you must bear in mind: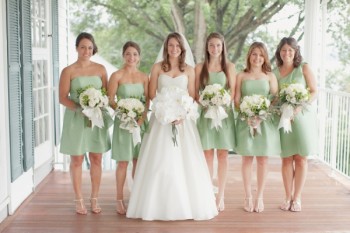 Do give sufficient time for choosing. Weddings should always be perfect; hence, planning and selecting dresses should be given enough time. If you are working with a wedding planner, selecting desired fabrics and styles way ahead of time will give him/her ample of time for conceptualization and making modifications or enhancements to the dresses, if necessary.
Do consider every aspect of the wedding. When choosing a navy blue dress, black bridesmaids dresses, or other types, the venue, the wedding's theme, as well as the flowers to be used are also additional things to consider in order to come up with a style that will blend in to the setting harmoniously. For instance, if the wedding will be held at the shores of the beach, choosing full length dresses may not be appropriate; summer dresses and open toe sandals should be selected instead.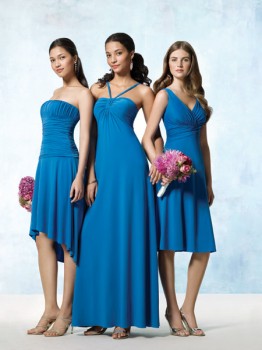 Don't forget to get the body measurements your bridesmaids. It is important to get their measurement to know exactly what type of dress complement their figures or body shapes. When you are in a tight budget, there are bridesmaid dresses for rent. You can bring your bridesmaids at the rental store and let them try the dresses that fit them ahead of time, so if the dresses don't fit them well there's still ample of time to make adjustments.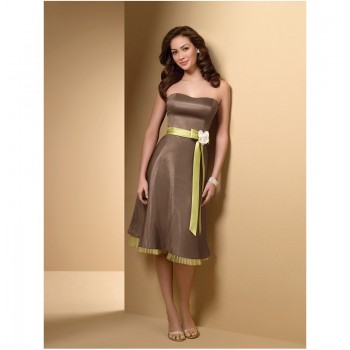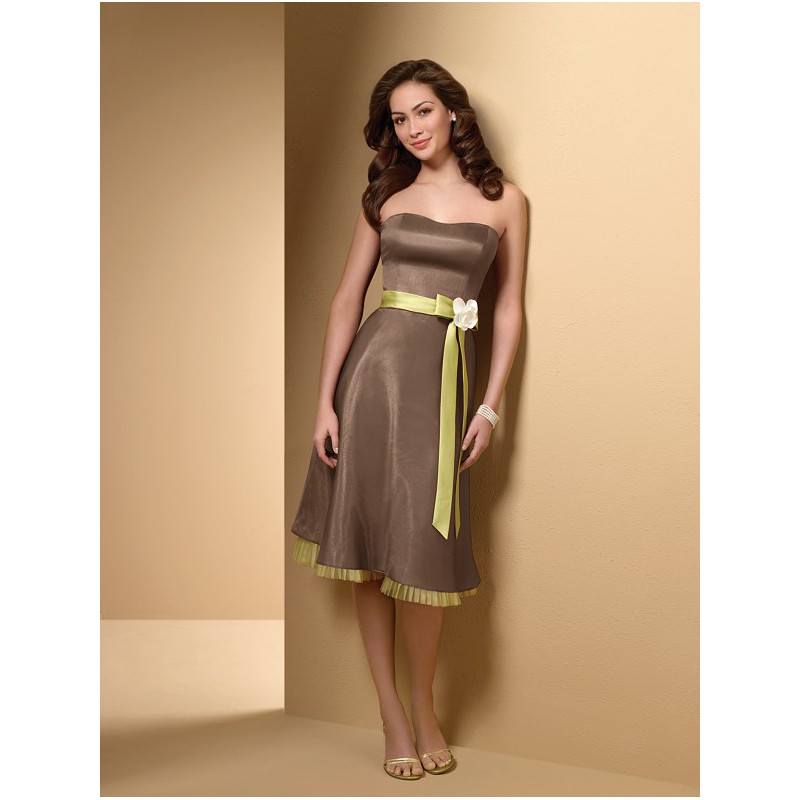 Do not hold back on the price in exchange for comfort. These days, only a few women can be seen wearing dresses. Hence, some of them may feel uncomfortable when wearing one. With this in mind, your best bet should be affordable bridesmaids dresses that are made from the finest and soft materials. Some cheap bridesmaids dresses may also come with good design; however, you need to be more meticulous when inspecting them, especially if the price is ridiculously very low. But apart from the material, the right fit should also be considered so as to prevent your ladies from feeling irritated and awkward during the ceremony. As a general rule, you should not get dresses that are too loose or too snug because the bridesmaids will be wearing their dresses for long hours. The dress should offer them comfort and give a sense of style so they will feel confident and look fashionable all throughout the ceremony.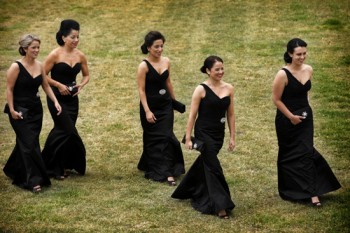 Don't forget the ideal pair of shoes. While high heels usually look gorgeous when paired with dresses, this doesn't mean that all your bridesmaids will be at ease when wearing them. However, depending on the theme of the wedding, flats or canvas shoes may not be suitable as well. That being said, apart from comfort, you also need to make sure that the ladies' footwear goes well with the dress' style and the occasion. For formal weddings, closed and heeled shoes are acceptable; while in casual settings like beach weddings, sandals and flip flops can be deemed appropriate.
Based on the pointers given above, you can fairly conclude that choosing good bridesmaids dresses are not so hard after all. Just remember to keep these key guidelines in mind and everything will surely turn out right.