The Different Uses and Styles of Black Dresses
Undoubtedly, black dresses have become a universal clothing choice for women of any generation. Today, every lady, young or old, should have a black dress in her clothing collection. Some women even considers it as a life-saver, especially when a party or meeting suddenly comes up.
During the 1920's, the famous black dress was often worn by mourning widows. At that time, the black dress was already designed with some accessories and details and made from definite types of materials. At this age, the black dress has become an important fashion staple among women.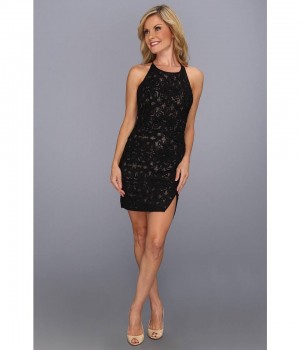 Common Uses of a Black Dress
For lunches, day parties, and other day events, a fitted black dress is the most common choice. Most daywear black dresses are knee-length, so that the wearer would still feel comfortable even on hot summer days. This black dress also makes a great office wear, especially the ones with soft and lightweight fabrics.
Probably the most common use of black dress is as an evening wear. Whether it is for a date or formal events, a woman can never go wrong with a little black dress. And when it comes to evening wear styles, the black cocktail dresses are one of the favorites among women.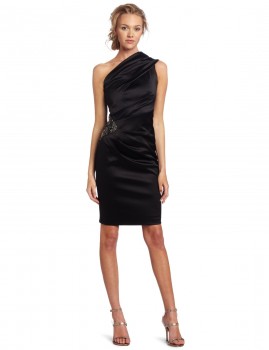 Gone are the days when the black dress signifies grief and humility, because now, you can even wear a black dress to your wedding! Yes, you read it right. In fact, several Hollywood celebrities have already worn black wedding dresses during their special day.
However, it is not only the bride that can wear black during the wedding, but also her entire entourage. Black bridesmaid dresses have also become a hot trend among weddings of this age, especially for those who do not only want to be unique, but notable and sophisticated as well.
Different Styles of Black Dresses
Usually with an empire waistline, this black dress has become a popular choice among modern women. It is not only comfortable, but very feminine as well. Maxi dresses can be worn anywhere at any time, especially during hot summer days.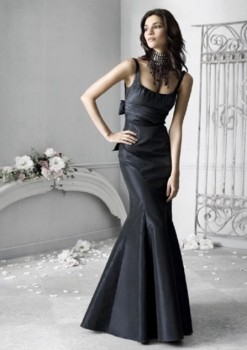 One of the hottest designs today, this black dress is usually cute and less formal than other dress styles. Typically designed with short sleeves, this dress may come in any color, although the most popular nowadays is black.
A suit dress is basically a dress matched with a coat or jacket. They are mostly worn at the workplace, as well as for other events like weddings, luncheon, and even graduation. Technically, there are lots of color choices when it comes to suit dresses such as navy blue dress and white dress, but because they are meant for formal wear, they usually come in shades of black.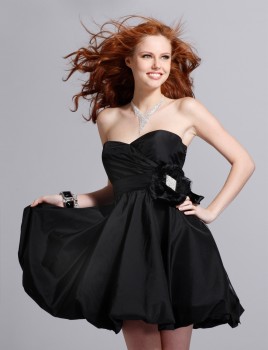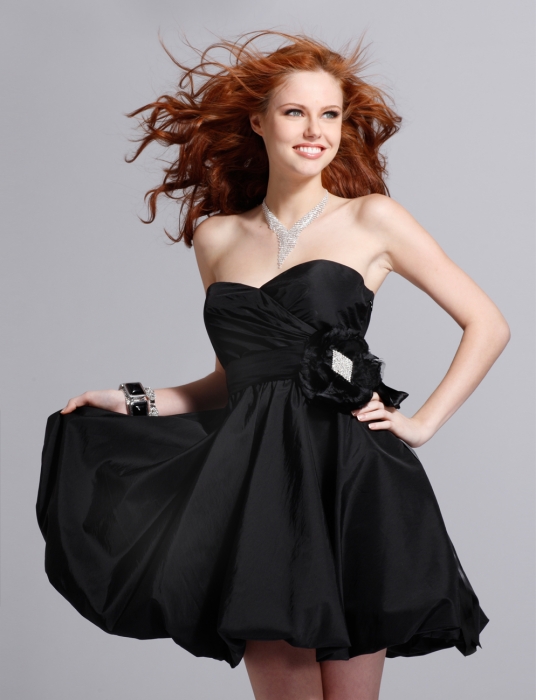 Also called as trapeze dress, this black dress fits tight across the shoulder and over the bust line then fall straight to the hemline. It was very popular back in the 60's and now it recently went back to women's fashion again. Black shift dresses make great as a formal wear, as well as for semi-formal events.
Commonly worn as a summer wear, the black romper comprises of a good mix of a top and a dress. This clothing is usually loose-fitting and short and made from lightweight and soft fabric.
Black dresses have really gone a long way from being a standard widow's attire. It has come out of its gloomy and humble fashion effect and now is a favorite fashion statement by most women. Surely, this dress will continue to evolve and give women more options to show off their stuff.