Useful Quick Fix For Stain On Dress
Whether it is a ball gown or cocktail dress, the color white is very appealing and the possibility of accessorizing it with any color of jewelry is very desirable. However, if you got a stain on your dress then it could be a cause of huge embarrassment especially during big social gatherings. Here is some useful quick fix for stain on dress that can be very helpful:
Useful Quick Fix For Stain On Dress
What you will need:
Stain removal solution
Baby powder
Cotton wipes
Rubbing alcohol
Needle and thread
Double sided tapes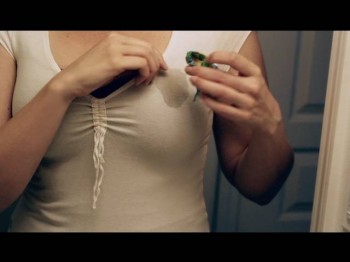 What to do:
If you have a stain on a dress, you need to be very careful. Instead of rubbing the stain, dab very carefully and keep doing it until the stain is gone. Rubbing may make the stain bigger or make it get deeper into the gown. This may be disastrous especially on a wedding dress. This is the first point that you should remember in doing a quick fix for stain on dress.
If the dress is colored like a navy blue dress or it has a colored under cloth, always try on a hidden part first to ensure it does not change color. If the color starts running and gets to the white part of the dress it will ruin it further. This will in turn be a quick ruin instead of a quick fix for stain on dress.
For specific stains on dresses, there are several ways you can fix the stains. These are according to the type of stain.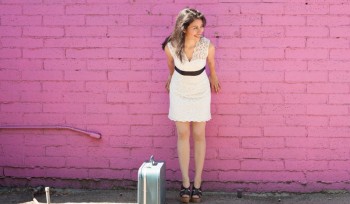 Types Of Stains
Red Wine
This is the most common stains on dresses. It can be removed by using a white towel. Carefully dab at it to absorb as much stain as possible. You can do this by dipping the white cloth in warm water. If the stain still remains, cover it up with baby powder or dab some chalk on it. This is one of the quick fix for stain on dress applied at wedding receptions.
Grease From Oily Food
This is the easiest stain to conceal. Pouring some baby powder while the stain is still fresh will absorb the oil while concealing the stain. One can also use alcohol to dab at the outer edges of the stain and dissolve the oil. This is a true quick fix for stain on dress.
.
Other stains may not come out that easily such as ink and may need for you to wash the dress. If washed out, gently dry the dress with a hair dryer and keep it at a distance of at least six inches to avoid scorching the dress as this would be a worse disaster. These tips are very handy and very useful especially for white or ivory dresses which make stains more evident.