Red Dresses: Your Sexiest Option for All Occasions
Red is the brightest, nicest, and sexiest of all colors. There is no occasion for which you cannot don a red dress. Red dresses make you the highlight of all parties that you go to. Whether casual or formal events, the night is never complete without a stunning lady wearing a lovely red dress. Make it to any occasion with a red dress and both you and the people who look at you would feel absolutely delighted. Red is possibly one of those rare colors which will suit anyone and everyone equally.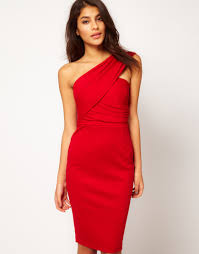 If you wish to bring about a good change to your wardrobe then do make sure to include some of the hottest red dresses compared to a navy blue dress in it and you would be totally glad that you now have one of the coolest wardrobe ensembles around. Here are some places and occasions to where you could try wearing red dress and make the event even more special.
When to wear a red dress
Red wedding gown for a change
Instead of using the traditional and common colors, try bringing in a change and use a red colored dress for your wedding. Red wedding dresses with some amazing lace work on it would make you look totally stunning and the people around would just not be able to take their eyes off you. You can even try mixing red and white and have a wonderful bridal gown made. For vibrant brides who wish to be unique and unforgettable on their special day, a red wedding gown is definitely the way to go.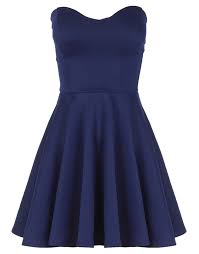 Wear a red dress to a prom
Red dress is an instant hit in proms. Proms are for sure one of the places where looking absolutely astonishing is something on everyone's minds. Beat them all at this game by donning a red dress and would for sure make the best out of it. Red dresses make your look full of energy and can also give you that extra sexy factor. Do try red prom dresses and you would love it for sure.
When you wish to look like a celebrity
If there is a very special occasion and you would want to stand out in that crowd then donning red colored dresses is the way to go. Red carpet dresses are people who wish to look and feel like a celebrity at some very important place for them. They will now be the highlight of the place and people would love to ask and get tips from people with such good tastes. Looking like a celebrity is no more as challenging as it used to be since a red carpet dress is all you need now.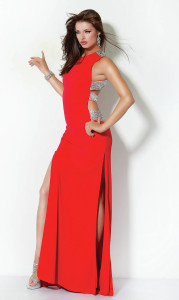 Gorgeously red
Do make the best out of the red color and wear it in different forms and shades however often you can. This color without doubt is made for people who want to don simple clothes and still look totally gorgeous in it.Buying a red dress is for sure a very nice and wise thing to do. It's about time to make this bold move and be the center of attraction wherever you wish to go.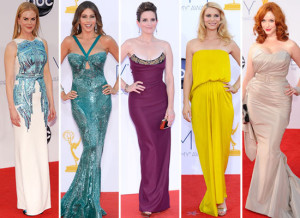 You would now be getting compliments from all people because of the kind of dresses that you wear. Red dresses highlight you and your body structure the most. Red is the most 'in' color in today's times and making it a part of your wow wardrobe is something you should not miss to do. Just go and purchase your dress for a perfect occasion. Don't forget to also choose matching shoes and accessories to add up the wow factor you have been wanting to achieve.