Styling Ideas for a Stunning Ivory Dress
If you want to show off your feminine side, an ivory dress is the perfect solution. Ivory is a color that brings out the softer, more delicate side of a woman. Any look can be accomplished with an ivory dress. Its neutral color makes it ideal for any event, may it be casual or formal. A plain, longivory dress gives you a classic, charming look while an ivory lace dress gives a fun, flirty look. Along with a good set of accessories, the possibilities are endless with a nice fitting ivory dress.
An Ivory Dress for Every Occasion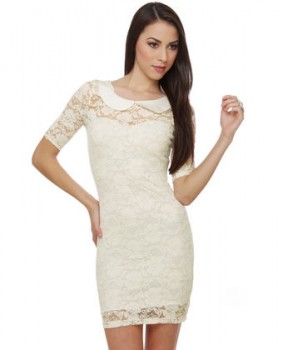 Ivory wedding dress – For those who do not want to wear the traditional white wedding dress, ivory is the perfect color to switch it with. It is a bit different but not too unconventional to raise brows from your ultra-traditional guests. An ivory wedding dress flatters every skin color and it gives a glowing complexion to the bride. The mother of the bride would also look stunning in a classic ivory dress since the color suits middle aged women and it brings out their natural beauty.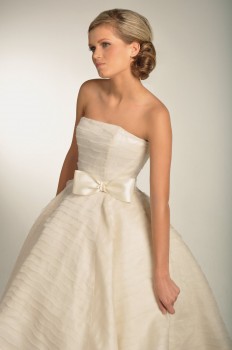 Ivory cocktail dress – For any party or event, a fabulous ivory cocktail dress combined with the right makeup and accessories will do a good job in making any woman stand out among the crowd. Because ivory is neutral, it can be worn with accessories of any color. An ivory cocktail dress with a sweetheart neckline can be jazzed up with a pretty bow and beadwork at the waist. An asymmetrical one will look stunning with colorful chandelier earrings and peep toe pumps.
Ivory prom dress – Ivory is also a perfect color for young women. With all the bright and loud colors like a red and navy blue dress that most prom goers will wear, make a difference by choosing an ivory dress. Prom dresses in this color come in different cuts and embellishments that fit your fancy, plus they are very versatile when it comes to accessorizing.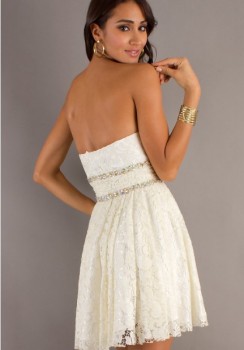 If you want to be traditional, you can wear nude stockings with your ivory dress. However during cold nights, you can wear dark-colored tights to keep yourself warm.
If you are going to a cocktail party, wearing platform heels will not only accentuate your dress but will also give emphasis to your legs. For a more casual look when going out, wear boots that match with your ivory dress. Any color would be good as long as it matches and wraps up your whole outfit.
Wearing a black or any dark-colored belt is a great way to accessorize your ivory dress. Dark colors cinch the waist to give you an hourglass figure. You can choose to wear wide or thin belts depending on the cut of your ivory dress. You can also have it altered with embellishments such as bows or crystals to add oomph to an otherwise plain dress.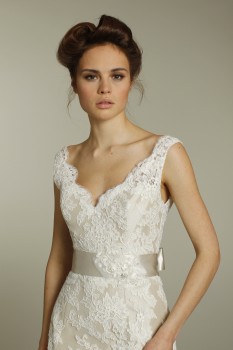 What to Wear with an Ivory Dress
To stand out from the crowd, a woman should not hesitate to wear an ivory dress. Not only is it versatile, it also makes you look more elegant and refined when worn in formal occasions.  This piece is as timeless as a little black dress and should be a part of every woman's wardrobe.