Cobalt Blue Dress for Prom
There are some colors that are guaranteed to turn heads at any prom and one of them is cobalt blue. A cobalt blue dress would be an ideal dress to be adorned at any event, and even on a casual day. This highly depends on the design and even material of the dress. In order to look great in a cobalt blue prom dress you will also need to understand your body shape. Here is a look at the various body shapes and how to dress them appropriately.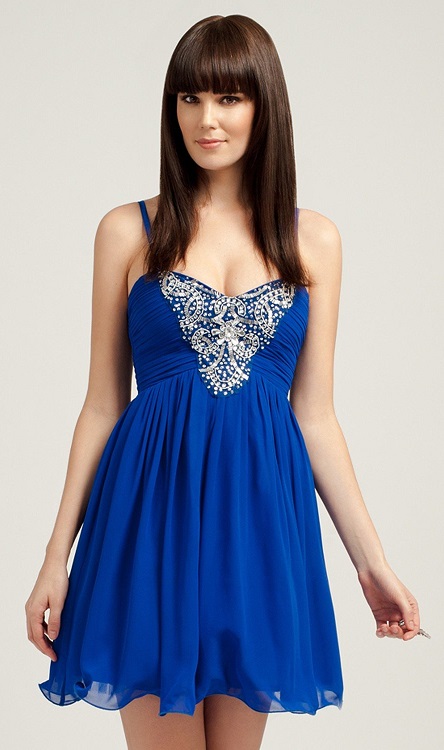 The Full Figured Body
If you have a full figured body then a cobalt blue dress would be perfect in accentuating your curves. Darker shades would also be ideal in creating a slimming effect, so you can also opt for a navy blue dress, for prom. When it comes to the style of the dress, a halter neck dress would complement your figure. Both a knee length dress and a full length dress, such as a cobalt blue maxi dress would be suitable for a full figured body, but this is not usually the case for every full figured lady, so be careful as you choose your dress. You should also ensure that the material of the dress is not "in excess"; it should be simple in order for the dress to flutter your figure.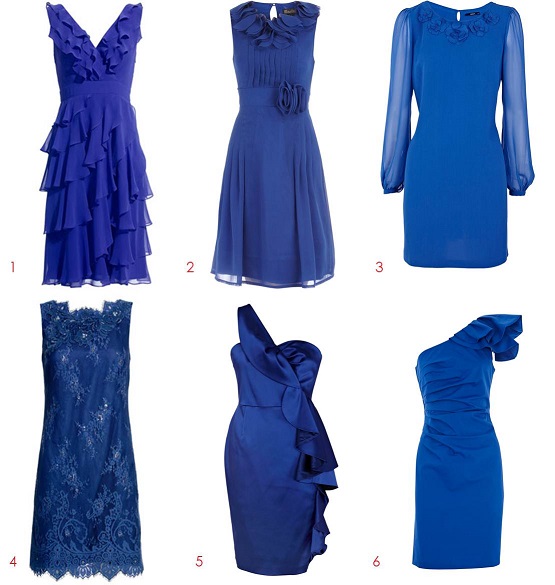 The Petite Body
If you have a petite frame, then you should opt for a sheath-style cobalt blue dress. This blue color is deep and elegant enough to enhance your petite frame while the material of the dress is great for enhancing petite body shapes.  If you have a petite frame, consider staying away from long dresses, as some can tend to overpower your body. Instead, you should opt for knee length dresses. Off shoulder dresses, plunging necklines and backless dress would also be appropriate for a petite body.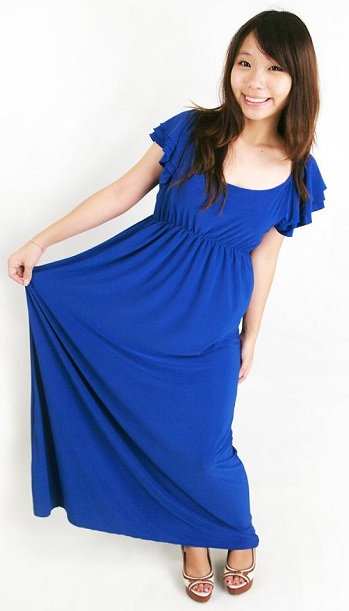 The Tall and Lean Body
If you are tall and lean then opt for a knee length dress, as shorter dresses tend to "decrease height".  You should also not be afraid to try out prom dresses with prints and even ruffles because these will enhance your lean frame, and thus make you appear elegant.  A cobalt blue cocktail dress would also be a great idea for your prom! Bear in mind that cocktail dresses can either be formal or informal but they are usually designed to be elegant and stylish and can therefore, be suitable for a number of events including prom.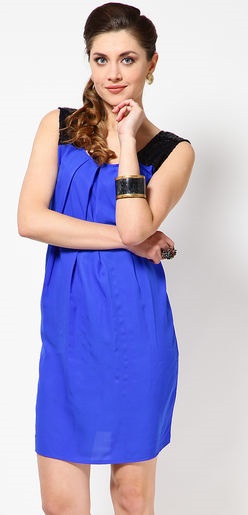 What About the Accessories?
It is just not enough to get the most beautiful dress. You also need to get accessories that compliment your dress. Silver metallic shoes, ear rings and bracelet would be a great accompaniment for cobalt colored dress. Black shoes would also be great with this color.
Prom is one of the major events that most girls look forward to and remember for the rest of their life. So, make your prom as memorable and as wonderful as possible by adorning yourself in a lovely cobalt blue dress that is suitable for your body shape.