How to Wear an Emerald Green Dress
Depending on the formal event you are attending, you will never go wrong if you will choose an emerald green dress. Emerald is considered the color of immortality, opulence, nature, life and rebirth. It is definitely a magical and elegant color that can easily complement any skin color. With a dress in emerald green color, you will be able to exude class and self-confidence in order to come up with a memorable style that you can be proud of during any event.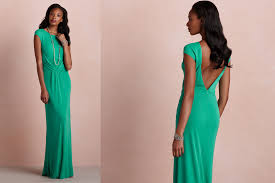 Before wearing this color, though, there are several pointers that you will need to take note of. These tips should be able to help you wear and carry your emerald green dress with utmost confidence, style and even comfort.

Why choose emerald green

A good aspect about emerald green is that it can easily flatter any individual, regardless of the skin tone, eye color, hair color and personal style. As a jewel tone, it looks great if combined in other hues. If you are tired of the usual navy blue dress, it is time to pick an emerald green evening dress for a change.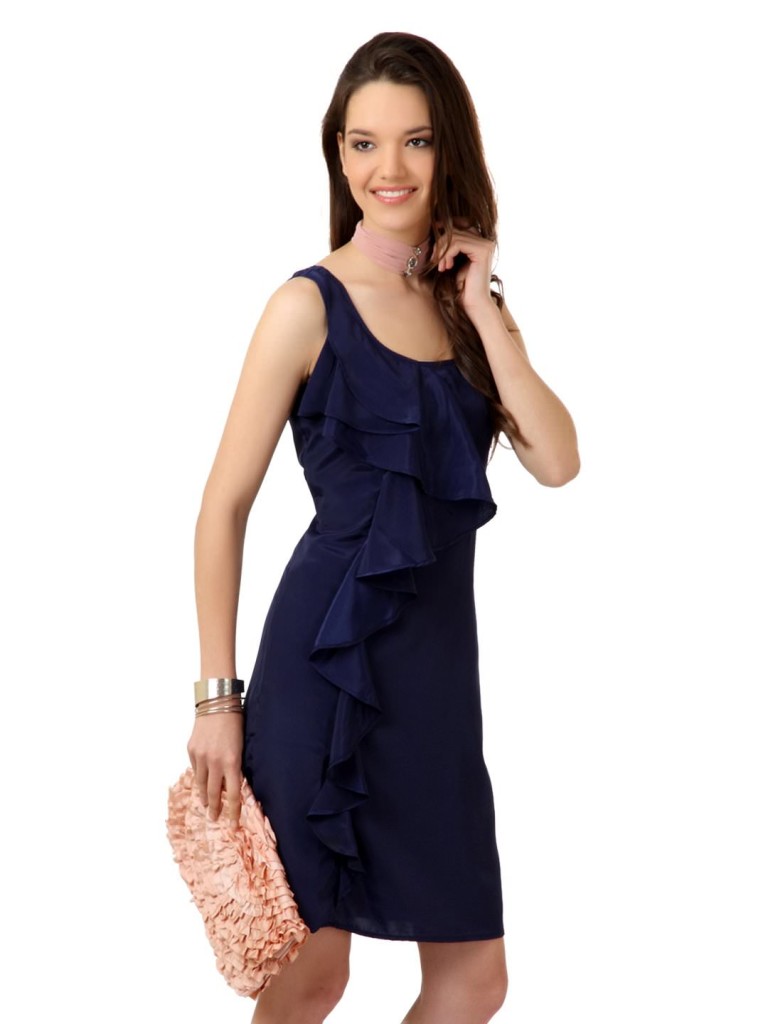 Dressing in emerald green from head to toe is the best way to stand out from the crowd. An emerald green cocktail dress or emerald green prom dress should be complemented with green accessories such as bright emerald green high heels, classy handbags and sparkling emerald earrings. This overall emerald green ensemble truly flatters red-haired women as well as those with brown hair. As for the blondes, it is best to break the overall green ensemble with neutral shades or black, cream or white in order to produce a stunning contrast with their hair color.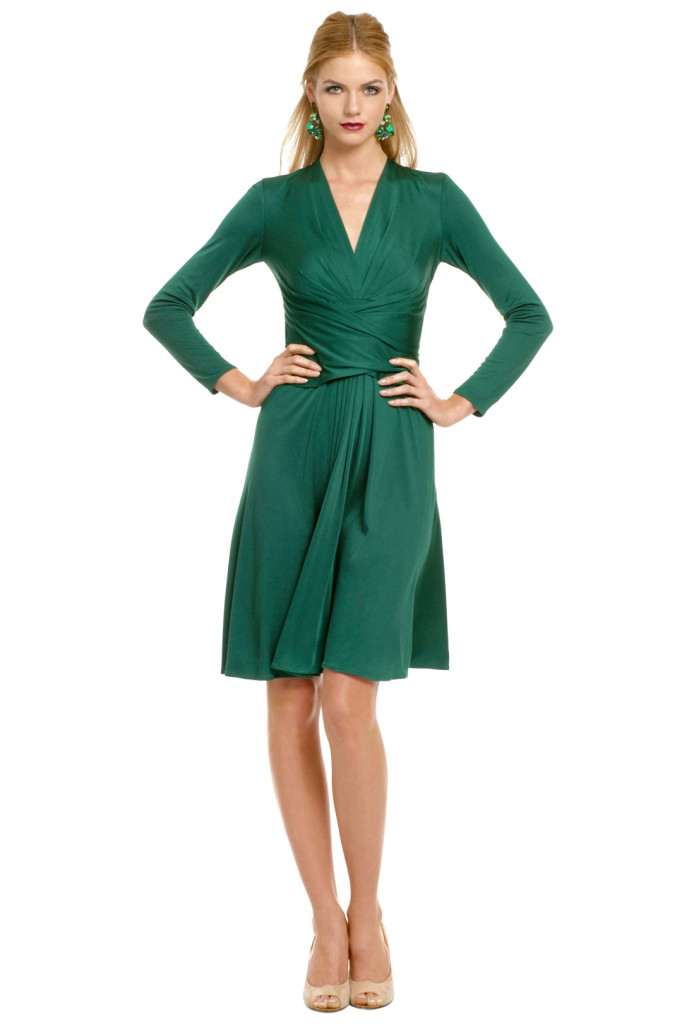 Emerald green and color blocking

Always remember that an emerald green dress will look great in almost any color. Emerald green can be combined with red, purple, and orange in order to create an impressive and elegant look. In most cases, emerald green exudes a certain kind of symbolic glow, providing an aura of purity, freshness and energy to your dress. With all that being said, one can truly appreciate how unique and surprising this color can really be.
All you have to do is to select a dress in the color and complete it with accessories of red accent or opt for the unrivalled combination of gold and emerald green. A good example is a dress that is elegantly styled with a miniature clutch of gold color and a pair of timeless gold strappy sandals. Emerald green can also look great if used with neutral hues such as black, brown, white, beige, camel, grey, nude tones, eclectic blue, burgundy, bright yellow, pastel hues and metallic colors.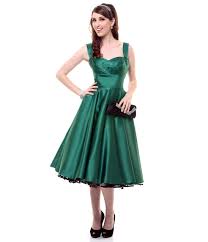 Choosing your accessories
Even for simple casual outfits, you can still make use of emerald green accessories. For neutral clothes, you can provide your look with a fresh vibe by using emerald green accessories. A black dress can be completed with emerald earrings and a gold clutch. Depending on the neutral color of your clothing pieces, whether grey, cream, brown or beige, emerald green accessories can provide you with a trendy and classic look.
When to wear emerald green
Always bear in mind that emerald green is a luxurious color, making it the ideal color for formal events. Your emerald green dress will surely stand out among the crowd if completed with accessories of the same color or brightly colored ones. For a classic and elegant aura, you can use gold accessories. Just remember to choose your shoes well, pick something that will not overpower your dress. Go for a classic hairstyle and subtle but elegant makeup will definitely make you the apple of the eye of everyone.