How to Rock Black Dresses
Black dresses are considered a fashion staple and modern but classically beautiful. Whether you are planning to go to a day or night party or both, you can get away with just a black dress, even with minimal efforts on your part. Today, there are tons of ways that you can rock a black dress; just like you would in a lovely navy blue dress.
A black dress is extremely versatile; therefore, when worn right, it can work for virtually any kind of setting. If you are a woman, there will always come a point in your life when you have to wear black dresses. In case you are running out of ideas on how else you can rock this piece of wardrobe, this guide will get you all prepped up.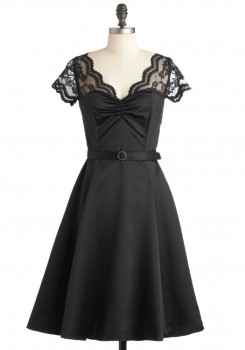 Tips on How to Wear Black Dresses
The casual look. If you are in the mood for a casual look for the day, you may consider pairing or layering your little dress with cardigans, scarfs, and tights. In addition, you may also top it up with a chunky sweater and have it accentuated with a nice belt at the waist area in order to emphasize your body's curves. This look works well with almost any kind of footwear; these include flats, boots, wedges, as well as stilettos.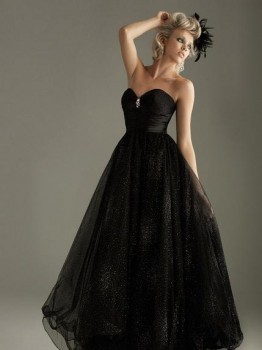 The formal look. Here, even a sleeveless black dress can do wonders to your figure. Simply grab a good type of tweed jacket or blazer and use it to cover up your shoulders and arms and you are good to go. Alternatively, you may also top the dress with a long sleeve button up polo or turtleneck to achieve a look that is sophisticated yet professional enough for the business setting. This looks works perfectly with a pair of black or brown pumps and even a pair of flats.
The preppy look. Get the preppy look that you want for the day by topping the dress with a lovely tuxedo jacket, layering it with neutral colored tights, and completing the whole look with a comfortable pair of boots, oxfords, or loafers. A plaid jacket and knee high boots will look great for a preppy gal as well.
The perfect prom look. Black prom dresses will look good as is; however, there are still ways that you can apply if you want to spruce up the classic look of the dress. One of the best ways to alter the dress is by pinning a brooch at the left side of the chest area. Alternatively, you may also try on a number of light colored accessories like bracelets, bangles, earrings, or necklaces to complement your look for the night.The gorgeous wedding look

. Whether you are planning to get

black wedding dresses or black bridesmaid dresses, you can still look good while staying out of the ordinary with the use of some complementing pieces. For gowns, a smooth and soft shawl or wrap may work, especially for modest and not so young brides. These may also apply to bridesmaids who want to stay conservative and safe.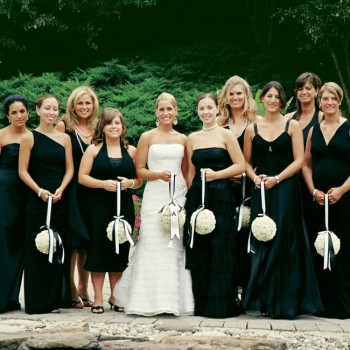 Tips in Choosing the Ideal Black Dress
Finding the perfect dress for your body shape is an overwhelming task, but below are some tips that will help:
Choose the most ageless and comfortable fabric like cashmere, linen, silk or wool. Since a black dress is versatile, it is a good investment.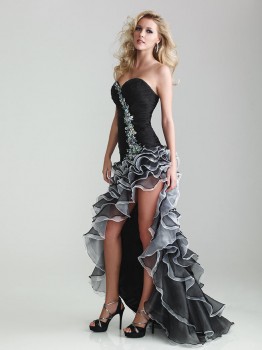 Find the dress that flatters your figure. If you can find the perfect dress that is right for your body type, you can wear it to any occasions in the long years to come.
Look for a dress that is not so expensive. You can buy a cheap black dress from online stores but of great quality.
Indeed, black dresses are amazing outfits that can be sported no matter what the occasion is and what intentions you have in mind. Be glamorous and stunningly eye catching today using the diverse styles provided above.