Finding the Right Summer Dresses for You
Summer is the right time to enjoy the lovely sunny mornings, strolls in the garden and having late night dinner under the open, twinkling sky. Also this is the right time to choose for some wonderful feminine summer dresses that are perfect for the outside weather conditions. While buying your cute summer dresses, keep in mind the different occasions you will be attending such as summer barbeques, beer gardens, beach holidays so you can buy the dresses accordingly.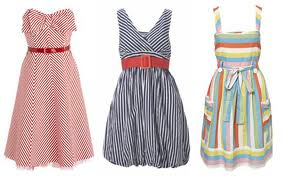 Perfect dresses will make you feel cool and refreshed during the hot days. Once the ideal dress is selected you can add accessories such as jewelry and high heels, which will further enhance the look of your summer dress.
Styles and combinations
If you have some casual dresses that you love but do not get a chance to wear, then you can easily wear them in summer and combine them with layering such as shrugs or cardigans to fit the occasion. Leggings are also good when combined with different tops and fashionable T-shirts for carrying causal look.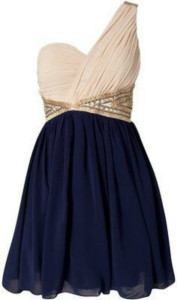 From gorgeous vibrant dresses to floral prints, you can choose from the wide range of summer dresses that are available in the market. But keep in mind the shape of your body when you choose these dresses. If your weight is on the higher side, it is advisable to shop for plus size summer dresses that will hide your flaws and make you look fabulous under the sun. At the end of the day, remember that it is greatly a matter of looking good while feeling comfortable.
Different types to choose from
When it comes to outfits for summer, you can try different cuts, sleeves, straps and prints, as there is nothing for you hide but simply flaunt. This is just the right time to display your fantastic curves and shape, as you do not need to hide yourself under sweaters and mufflers. Some of the dresses that you would love to pick up this summer are:
Most of the summer dresses come with narrow straps. You can choose from the thin spaghetti straps or strapless dress that ideally ends above or on the knee. It has an A-line shape and makes you look very feminine and flattering and also keep you cool. You should buy only fitted designs so that you do not look clumsy in the attire. For women having bigger busts, halter neck dresses are ideal that can be tied behind the back. But you should keep in mind to wear a good multi-way or strapless bra so that your busts are well supported. This way you do not have to worry about unexpected wardrobe malfunctions at any given time.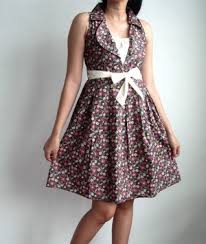 If you really want to look the best this summer then you should have at least one maxi dress in your wardrobe. You can choose from the collection of cheap summer dresses if you do not have the budget for the more costly ones. It is important that the length of dress should end at the ankle. These dresses keep you cool and also hide your wobbly bits. You also do not have to worry about pale legs as these dresses cover you all up. For cooler look you should wear navy blue dress in this pattern so the refreshing look is enhanced further.
Enjoying the summer with the perfect dress
Now, that you know the different options in summer dresses, you can choose wisely some of these dresses and enjoy the cooling and mesmerizing effect they have. You will surely appreciate the summer season even more as you glide around wearing your beautiful summer dress.