Rules for Buying a Little Black Dress
Also popularly known as LBD, the little black dress is a versatile and well-liked fashion item that most modern women cannot live without. This is most likely due to the fact that whether for work or an evening night out, any woman can get away by wearing the LBD alone. So, if you are one of the ladies who have wanted to add a timeless piece of clothing into their wardrobe collection, the LBD is the best way to start.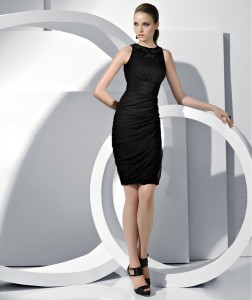 Rules One Must Follow When Buying a Little Black Dress
Just like when buying a navy blue dress, you might want to know that in order to find the finest little black dress, there are certain considerations that must be taken into account. To ensure that you are purchasing a dress that you can wear all year round, here are the rules to abide by:
Rule #1: You do not always have to go with the current trend. The current vogue should act as an inspiration for style, and not as the sole basis for your choice in wardrobe.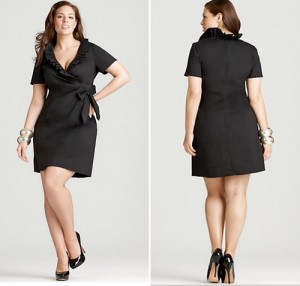 Styles such as ruffles and polka dots may look good on others; but this does not necessarily mean that they will look nice on you as well. For this reason, it is strongly recommended that when buying a black dress, it is best that you go with your personal style; while blending it with the latest styles that look good on you. Try to stick to simple black dresses as much as possible; since classic pieces are the easiest to pull off.
Rule #2: Choose according to your body type. As a general thumb rule, it is best to pick a dress with a silhouette that goes nicely with your body type. For curvaceous women, going with a figure-hugging, sexy little black dress is a great way of showcasing your voluptuous body. Alternatively, you may also choose an A-line dress that makes your hips look narrower and hides all your flaws at the lower part of the body. For petite women, on the other hand, a LBD with a hemline that sits above the knee is a better choice so as to create an illusion of a taller physique. Meanwhile, for women on the heavier side, a round neck or a V-neck plus size little black dress is the best option.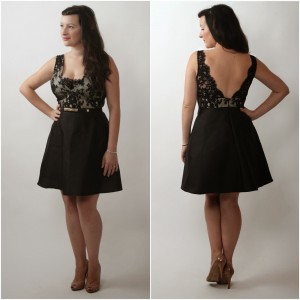 Rule #3: Do not forget to accessorize. The LBD can look more gorgeous and sparkly with the right set of accessories. However, the key to pulling off a nice ensemble with accessories is by using a single statement piece and the rest should be on the minimal side. Otherwise, you will run the risk of overdressing.
Rule #4: Use colors to make your outfits pop. The plain color of the little black dress can look more brilliant in a flash through the help of some bright colored complementing pieces like a pair of high heeled shoes or clutch bags. To add more personality to your look, try wrapping your neck with a bright scarf with adorable prints.
Rule #5. You do not have to buy an expensive designer LBD. There are some thrift shops or boutiques that sell elegant and of great quality LBDs at a cheaper price. You can also find some designer LBDs at a discounted price from online shops.
And those were the basic rules for picking the perfect little black dress. Whether you are hunting for signature or cheap little black dress, these are the principles that you must bear in mind. LBDs are amazing wardrobes that can be worn to any occasions, hence they are a must have for every woman. Happy LBD shopping!