Tips on Selecting Ideal Plus Size Gowns
Most plus size women have usually found it hard to find a dress that compliments their figure and one that they will feel comfortable in, especially if they are looking for wedding and evening gowns.  If you are plus size finding a suitable wedding gown for your event need not be hard, as there are limitless options when it concerns plus size gowns. These gowns are no longer dull or uninteresting as they were decade's back, which made finding an ideal one a throbbing headache. The fashion industry has evolved to develop fashionable and attractive plus size dresses; thus giving plus size women desirable options when it comes to dressing.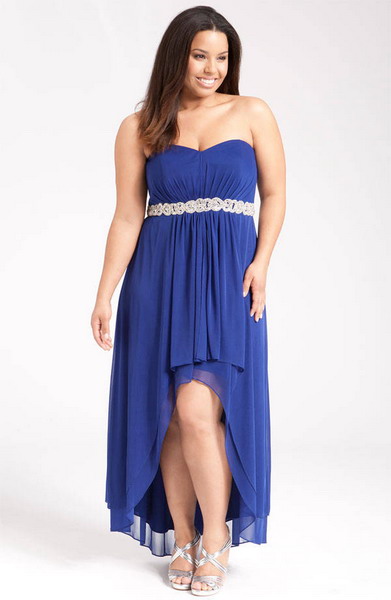 Plus size women may find dressing up for special occasions intimidating. But, they need not be; because more and more stores and designers are coming up with thrilling selections on gowns for plus size women. Therefore, the buyer will have plenty of options to select upon.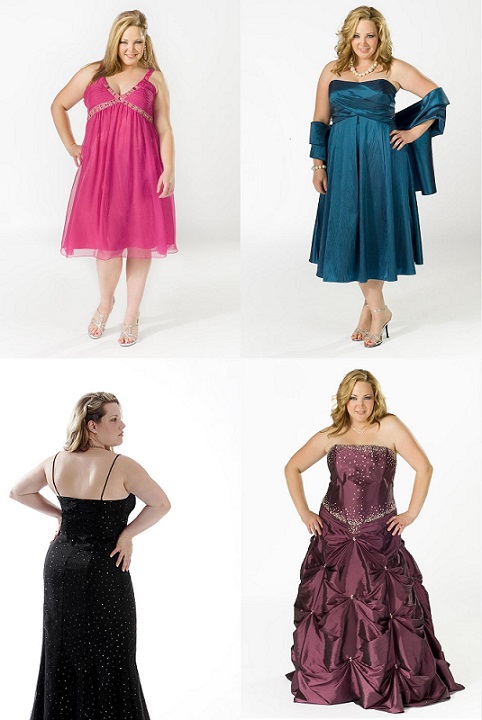 Selection Tips
If you are plus size and are looking for an ideal plus size wedding gown, here are some tips that can guide you in your search:
1.    Know your body
Women have different body shapes, which are classified as hourglass, pear and apple shape. Knowing the category in which your body falls will simplify your search for the perfect plus size gown. Plus size wedding gowns and even dresses are made in a variety of designs and styles, so knowing the shape of your body will help you find an ideal design and style.
2.    Determine the ideal patterns for the plus size figure
There are certain wedding gown patterns that often compliment plus size women. For instance, Empire waistline gowns and A line plus size gowns will work well to flatter the figures of plus size women. These types of dresses usually have their waist lines stating below the bust and the rest of the dress (skirt)falls freely on the hips, making this pattern perfect for concealing any bulge on the stomach area.  By accentuating an hourglass figure, this design also draws attention from the hips.  Another benefit of these types of gowns is that their length (to the feet) makes the body appear longer and well balanced.
Another ideal pattern or design for a plus size bride is the plus size ball gowns. You should however, strive to keep a ball gown simple to avoid looking "excessive".  A corset type of top with a flowing skirt would also be great in reducing a few inches off the waist line. Consider wearing a gown with long sleeves if you have muscular or bulky arms.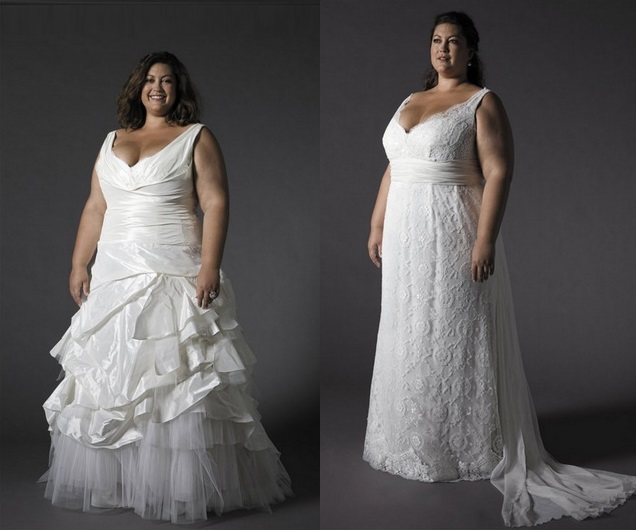 3.    Type of fabric
The fabric choice of plus size gowns is very important as it can accentuate your attributes and conceal your flaws as a plus sized lady. Ideally, you should avoid materials that are 'body hugging' when searching for appropriate plus size evening gowns instead opt for materials, such as satin, lace and chiffon.  It is also of great importance to select a complimentary color for your gown, for instance a navy blue dress would be an ideal choice for a formal evening gown as the dark shade (color) has a slimming effect.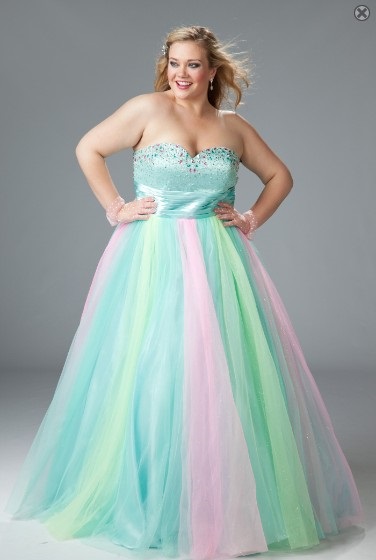 Conclusion
Women with full figures often believe that their options are limited solely to plus size gowns. However these days, it is a completely different story as they have endless plus size dress options to choose from in the gown market. You just need to know how to identify the right gown for you to be able to find the one that will flatter or emphasize your voluptuous figure. And these can all be by merely using the tips given above.