Tips on How to Select Formal Gowns
Most if not all renowned critics in the fashion industry are of the view that every woman should own at least one magnificent formal gown. That should not raise your eyebrows given that formal gowns are a one of a kind, elegant outfits that are usually worn in 'formal' events.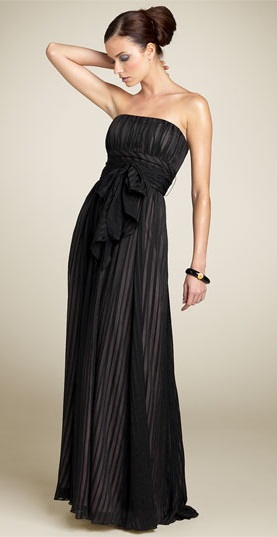 Formal Gown Buying Guide
If you want to be the one turning heads in your formal outfit the next time you attend a party, then follow these simple tips on how to select the ultimate formal gown for you:
The latest trends versus your personal style
When you are searching for formal evening gowns you will come across trending styles and designs that will be hard to ignore. For instance, a trend like the sheath/column strapless floor-length navy blue dress may be hard to ignore! Such trends would drive most shopaholics to purchase the dresses, but be careful not to make a purchase you might regret later. Instead, make sure that the trending dress is in line with your personal taste. For instance, it would be unfortunate to wear a strapless dress (as mentioned above) when you will feel uncomfortable.  Let the latest trends online and in fashion magazines be a guide towards finding a dress that suits your tastes and preferences.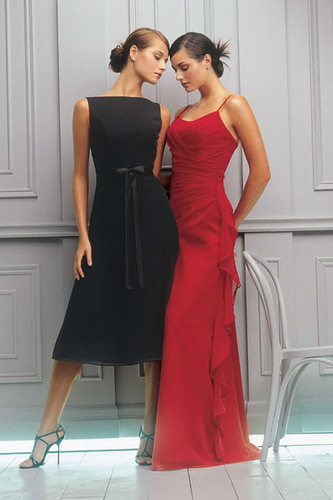 It is an undisputable fact, that not every dress is suitable for every body shape. Women have different body shapes, and if you are not careful you will waste time shopping and trying out formal gowns that will never be appropriate for your body shape.  It is therefore, important to know your body shape and the ideal dresses for you prior to shopping.  For instance, an empire waist silhouette is ideal for tall and lean body shapes and also for a lady who wants to conceal her stomach or waist line. On the other hand, a full figured lady can adorn herself in a curve-hugging outfit, such as the mermaid style. And if you are plus sized you will want to look for flattering plus size formal gowns.
Think about your body, and ask yourself what you would like to hide or emphasize, then try dresses that you think would be suitable. Trying a dress before purchasing it is important! Otherwise, how will you know which dress flatters your body? A dress that looks spectacular on the hanger might not look the same once you wear it, so don't be afraid to try a few gowns until you find an ideal one.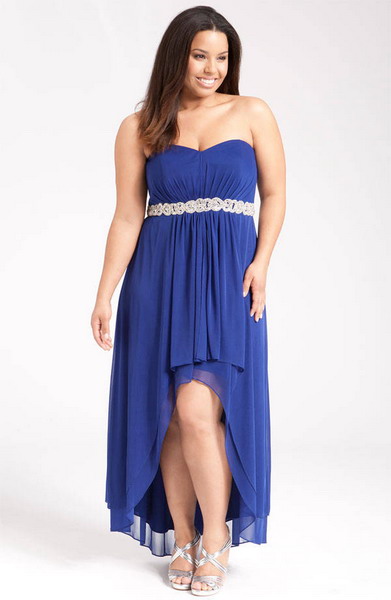 Fabric and price considerations
The materials of formal gowns usually play a huge role on how the dress will look on your body. When considering the fabric of your evening gown, you should opt for a flowing material that easily drapes on its own.  However, bear in mind your personal style and shape of your body. The price of the dress is also an important consideration to make. You can find cheap formal gowns in stores and also online but be careful not to compromise quality and style for price.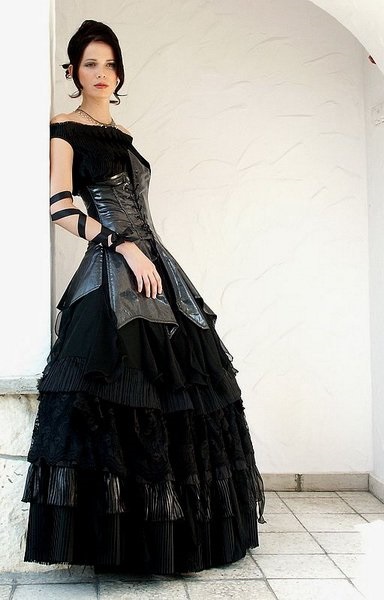 Conclusion
Deciding on which formal gowns will suit you well requires careful consideration about personal style, body shape, fabric, and of course, cost. By considering these valuable factors, there should be no reason for one to regret the purchase or replace the item again and again since all aspects have been well taken care of. Use the above tips to help you find an ideal gown for your evening event, wedding party, or other special occasion. Once you have chosen the right gown, surely, you will be the envy and center of admiration of many.