How to Look Elegant in Cocktail Dresses for Women
Cocktail dresses for women are the kind of dresses that are worn during evening parties, formal events, black-tie events and some informal events. Compared to cocktail gowns that are floor length, cocktail dresses are far much shorter in length. There is a whole variety of cocktail dresses to choose from out there but the most popular cocktail dress materials are silk, satin and chiffon.
Cocktail parties call for the right cocktail dresses. As mentioned above, the choices are overwhelming and confusing; therefore, one must know exactly which dress will work for the kind of physique and skin tone she has. However, if you are not sure about this, you can always count on guides like this to give you the information that you need whenever necessary.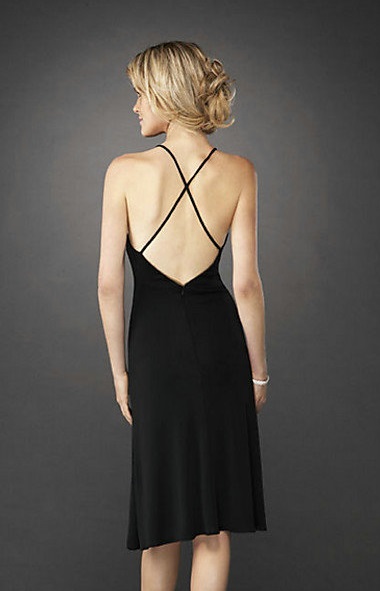 Why Cocktail Dresses for Women Are A "Must Have"
An elegant cocktail dress is a wardrobe must have. It is a fashion staple that a woman simply can never do without. With all the parties and events that take place in our lives (birthdays, weddings, graduation parties, and so on), a cocktail dress would be the ideal dress to show up in. Cocktail dresses for women are the dresses for all occasions.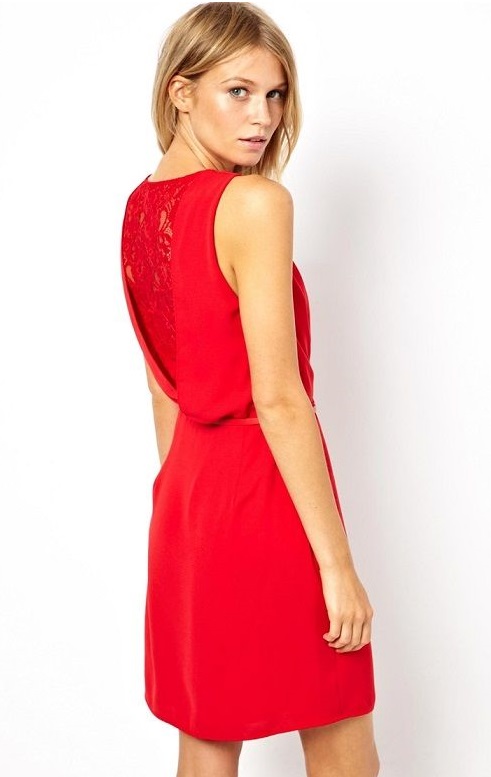 Cocktail Dresses in a Variety of Colors
Navy blue is described by experts in the fashion industry as the color that speaks volumes in terms of "simplicity wrapped up in elegance". A cocktail navy blue dress is neither too dark like black nor too bright like red. It is also a perfect match for men's party suits since most of them are black, gray or navy blue. A classy navy blue cocktail dress is also suitable for most skin tones and hair colors, thus can be worn by any person who so wishes to wear it.
White cocktail dresses for women are one of the preferred choices that are featured in most seasons. Let's face it, with all the praise songs about the little black dress (LBD), you can be sure to spot it in almost every corner of the room. So why not be unique and show up in a white cocktail dress? Achieve that bridal awe that comes with wedding dresses by wearing a white cocktail dress. The color is chic and sophisticated and has a unique sense of sex appeal that draws attention without screaming for it.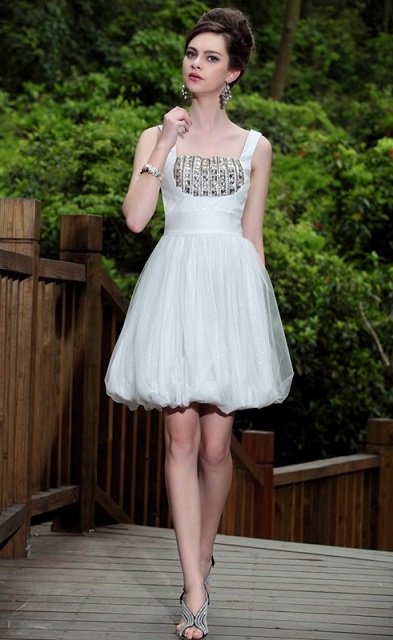 Red cocktail dresses for women on the other hand, are for the bold and daring kind. The Kind that is not ashamed or shy of their femininity and sensuality. A red cocktail dress stands for fun, flirty and mostly sexy. "Hot" is the only look you can achieve with a red dress. The color in itself is attractive and appealing to the eye. So why not step out of the shadows in this beautiful color?
Alternatively, you can play it safe with pink cocktail dresses for women. No color brings out femininity and the essence of a woman like pink can. The color has always been used to represent the female gender. A pink cocktail dress also carries with it the innocence of a shy girl. Lucky enough pink comes in many shades ranging from the eccentric looking shocking pink, to the softer hues like baby pink. You can never go wrong with a pink cocktail dress and the best part is it never goes out of style.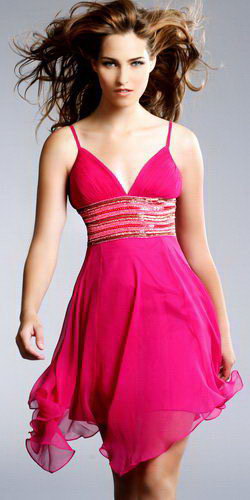 Conclusion
To accomplish that stylish and fashionable look, it is of great importance to buy matching sandals or heels and a beautiful clutch bag or purse to accompany those perfect cocktail dresses for women. Silver accessories are always welcome since this metallic hue blends with most, if not all colors.